Volunteering at the Sternberg Museum of Natural History
Why Volunteer?
Volunteering provides hands-on experience in the museum field, educational opportunities, and a chance to help your community – all in a pleasant and interesting atmosphere! In addition, volunteers are treated to special events including opportunities to participate in behind-the-scenes work, field trips, special programs, and social gatherings. Almost anyone can volunteer, no experience is necessary! On the job and specialized training is provided. Contact the Museum today at sternbergpr@fhsu.edu, and join our volunteers in action!

What Opportunities are Available?
Opportunities to volunteer at the Museum abound. Volunteer options include:
those who can work on a regularly scheduled basis (even if only a few hours per week).
those who can work on an occasional basis for special projects and those who can work on an occasional basis for special projects.
those on stand-by who like substitute teachers might be willing to work on a moment's notice (no obligation if called).
a. Admissions Desk Attendants
Desk attendants answer visitors' questions, orient visitors to the museum, and sell tickets and memberships. Shifts are generally two hours in length and are available weekdays and weekends. On-the-job training is provided.
b. Docents
Docents are interpreters who provide guided tours for organized groups. Specialized training is required.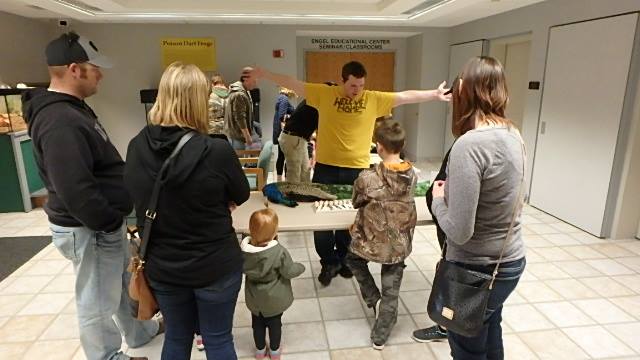 c. Education Volunteer

We offer many education and outreach programs, allowing for plenty of volunteer opportunities to work with children in an informal educational environment. We also have volunteer opportunities in our Discovery Room, where children and families can explore the wonders of natural history.

d. Museum Store Assistant

Volunteers assist with the operation of the museum story by stocking merchandise, helping with special promotions, and providing customer services. Shifts are generally two hours in length and are available weekdays and weekends. On-the-job training provided.
e. Office Assistant
Office Assistants answer the phone and help with basic office tasks. A variety of opportunities are available with flexible hours.
f. Exhibit Projects Volunteer
From time to time, persons are called upon to assist with specific projects, such as packing and unpacking traveling exhibitions. Individuals with specialized skills, such as artists, woodworkers, machinists, computer programmers, etc. occasionally are needed to help with exhibit development, fabrication, and construction. Hours are flexible and some projects may be work-at-home. Some training is required.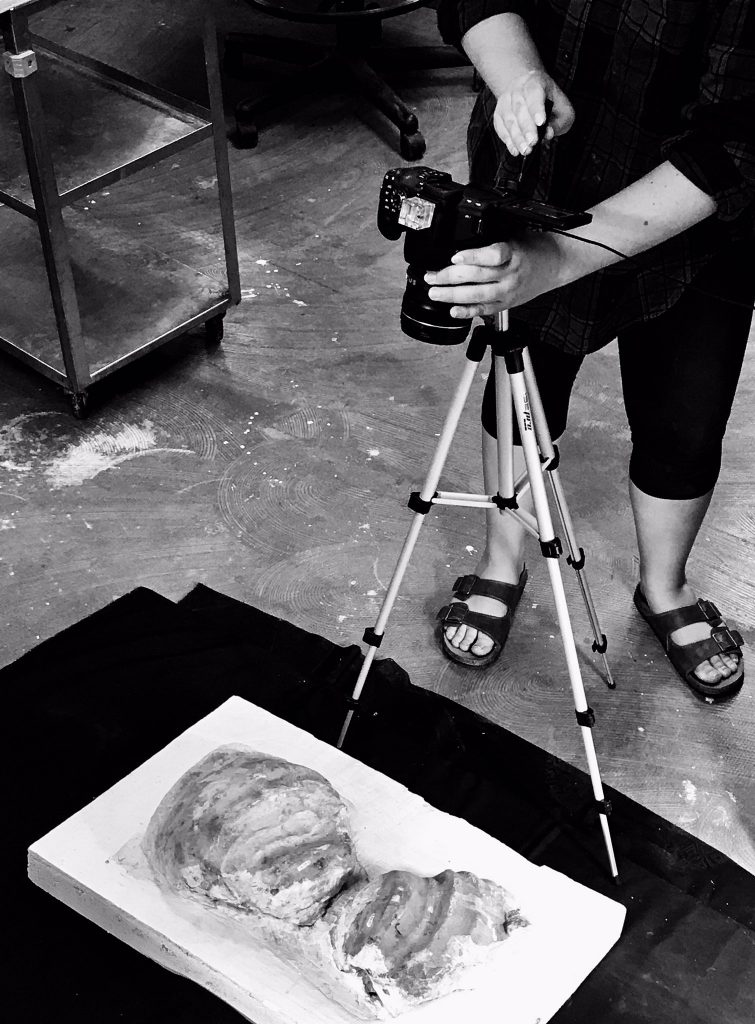 g. Collections Volunteer


Want to work in the research collections?  Opportunities are available with some training to work in the herbarium, paleontology collections, or zoology collections. Assistants may go into the field on collecting trips or work in the lab preparing specimens or in digitizing the collection database programs.
Who Can Volunteer?
The volunteers' program is open to all interested individuals, retirees, working persons, or students who will find a place at Sternberg Museum. The only requirement is that volunteers must be at least 16 years of age. Younger volunteers may be considered on a case-by-case basis but must be accompanied by a parent or guardian. Our volunteers come to us with a diversity of skills and interests. Whether you have an interest in natural history or just enjoy working with people, there are numerous opportunities to expand your horizons. Experience is not required – we will ensure that you have the training and support needed.
How Do I Get Started?
To become a volunteer, you must first complete an application. An application form is available on this site in PDF format. Otherwise, you may call or stop by the museum. You will then meet the Volunteer Program Coordinator to determine the best placement based on your individual interests and schedule. General orientation and safety training are also required for all volunteers. If you have any questions, please contact the Museum at
(785) 639-4738 or email us at sternbergpr@fhsu.edu.
Apply To Be A Sternberg Volunteer Today!