Into the Arctic: An Exhibition of Art and Film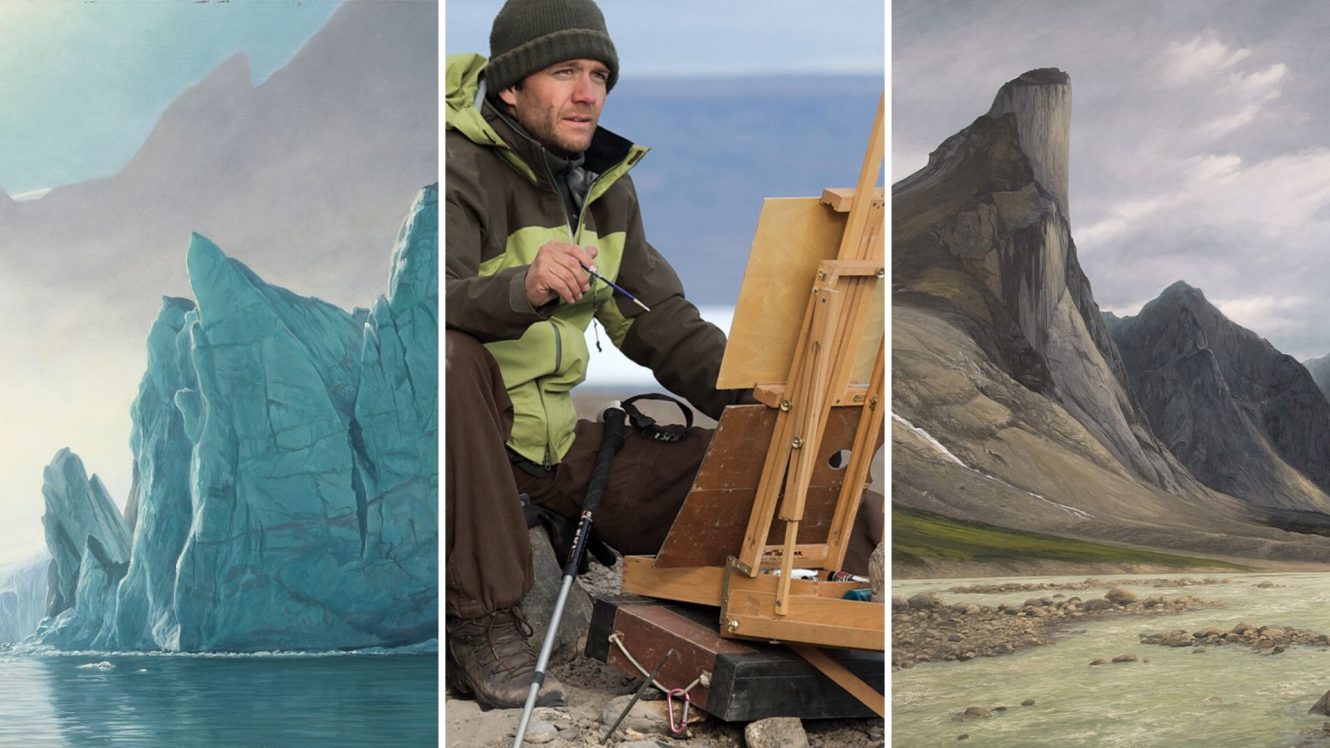 June 6th, 2020 – September 15th, 2020
INTO THE ARCTIC showcases over fifty original oil paintings by artist Cory Tr épanier. Over a decade in the making, this traveling exhibition comprises highlights from the most ambitious body of artwork ever dedicated to the Canadian Arctic. With a pack full of painting, filming, and camping gear, Tr épanier traversed over 40,000 kilometers, through six Arctic National Parks and 16 Arctic communities, exploring many more places in between, in a biosphere so remote and untouched, that most of its vast landscape has never been painted before.
To learn more Into the Arctic and Cory Trépanier visit our current exhibitions page.
INTO THE ARCTIC Exhibition Tour Promo – Sternberg Museum of Natural History from  CoryTrepanier on  Vimeo.