Sternberg's Christmas Programs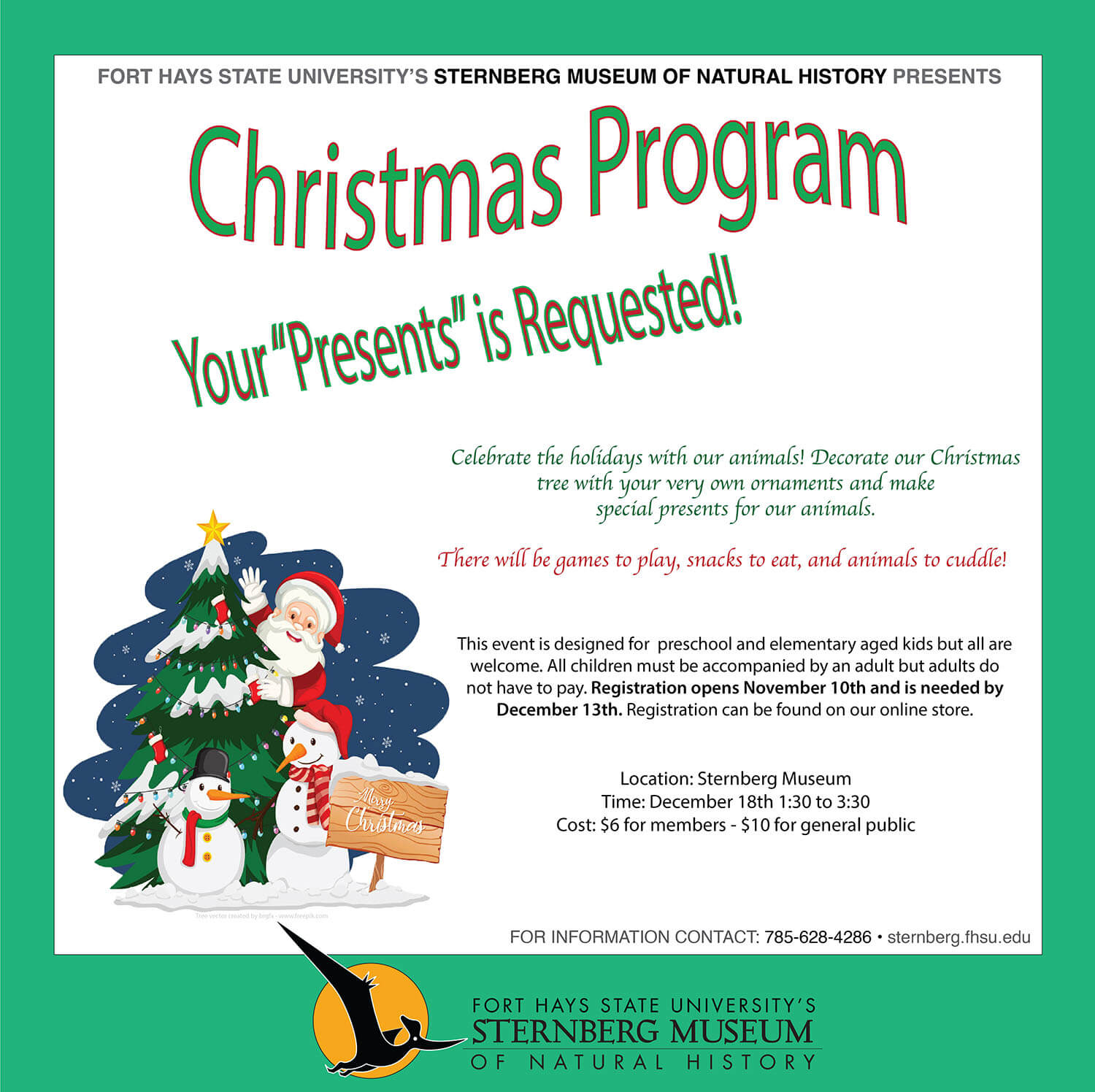 Your "presents" is requested! Celebrate the holidays with our animals! We will have games to play, snacks to eat, and animals to cuddle. Decorate our Christmas tree with your very own ornaments and make special presents for our animals.
This event is designed for preschool and elementary-aged kids but all are welcome. All children must be accompanied by an adult but adults do not have to pay. Registration opens on November 10th and is needed by December 13th. Registration can be found on our online store.
Location: Sternberg Museum
Time: December 18th, 1:30-3:30
Cost: $6 for members - $10 for the general public