Grandeur in this View Premiere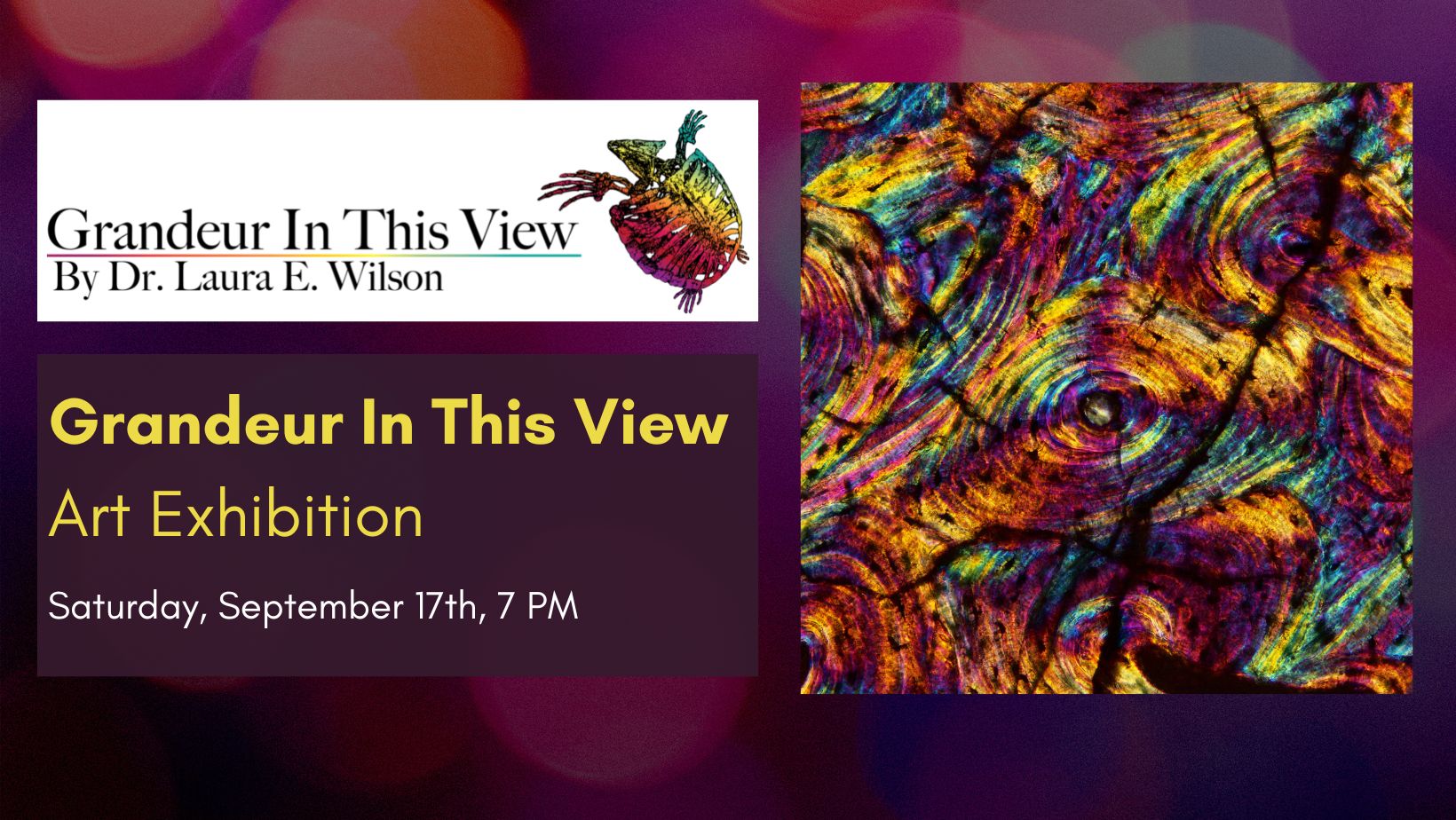 Join us for an evening of art, conversation, and refreshments! See the premiere of Grandeur In This View and a special presentation given by Dr. Laura Wilson on Saturday, September 17th, from 7 to 9 pm.
Cost: $6 for the General Public
Free for Museum Members and FHSU Students with a promo code. Members, you will find the promo code in the newsletter. Students, please ask Dr. Wilson for the promo code.
RSVP by September 3rd on our online gift shop.
About the exhibit:
Grandeur In This View explores the intersection of art and science when taking a microscopic view of bones and teeth. Changes in lighting and magnification, and the application of filters, aid scientific interpretation while also constructing images that stimulate the imagination. In this 25-photograph collection, scientist Dr. Laura E. Wilson captures fossil and modern animals in ways that highlight the stunning abstractness as well as the scientific importance of viewing life through a microscope. This exhibit was produced by Fort Hays State University's Sternberg Museum of Natural History.