New Species of Elasmosaur Recently Discovered in an Old Specimen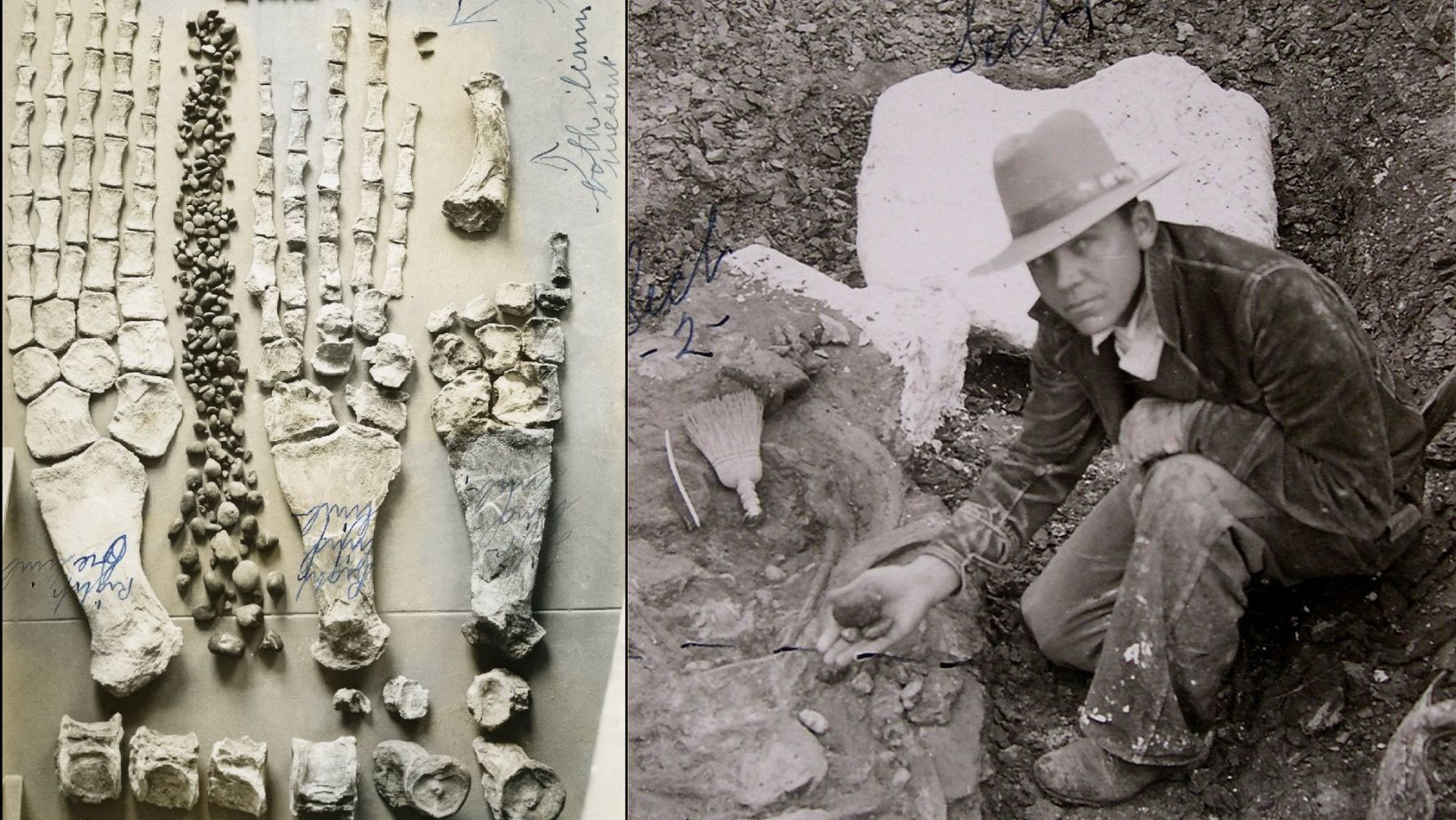 Hays KS – Science is always growing and changing, this is due to the dedicated individuals who continue to ask questions and search for answers. For paleontologists, Bruce A. Schumacher and Michael J. Everhart, Adjunct Curators for the Sternberg Museum of Natural History, their endeavor to understand the past brought them to review an old elasmosaurid specimen. What they uncovered was an entirely new species of elasmosaur.
The review of the old elasmosaurid skeleton (UNSM 50134) known as the 'Holyrood elasmosaur' was prompted after another partial skeleton was recovered in southeastern Colorado. The Holyrood elasmosaur was collected by George F. Sternberg and Myrl V. Walker in 1931 in Ellsworth County near the small town of Holyrood. Later, the specimen was sold to the University of Nebraska State Museum where it has remained ever since. Although the specimen was an interesting find, it wasn't thoroughly investigated until recently.
Upon further inspection, Schumacher and Everhart discovered that the Holyrood elasmosaur holds a distinctive suite of plesiomorphic characteristics, which had not been documented before within Elasmosauridae. These characteristics are enough to support the claim that a third group of elasmosaurids existed in the Western Interior Seaway. In honor of Myrl V. Walker, the new genus and species has been named Plesioelasmosaurus walkeri. Schumacher and Everhart's paper about Plesioelasmosaurus walkeri1 is published in the 2022 fall issue of the Transactions of the Kansas Academy of Science Journal.
1
Schumacher, B.A. and Everhart M.J. 2022.
New elasmosaurid specimens (Plesiosauria: Sauropterygia) from the Late Cretaceous of Colorado and Kansas and their bearing on elasmosaurid lineages of the Western Interior Seaway.
Transactions of the Kansas Academy of Science 125(3-4):237-263.