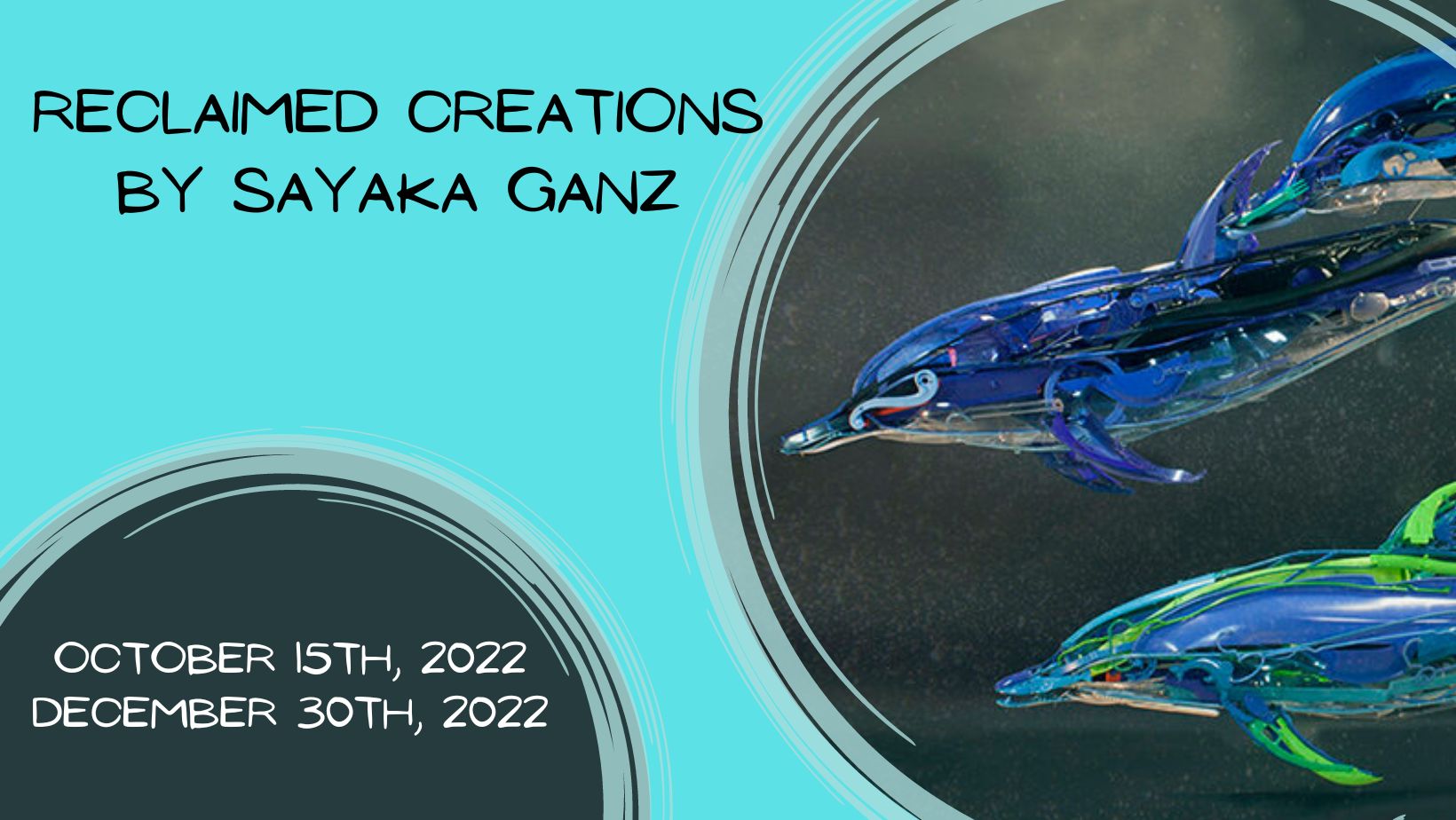 Sayaka Ganz utilizes reclaimed plastic objects such as discarded utensils, like brush strokes which appear visibly unified at a distance though separated at close proximity. She describes her style as "3D impressionism."  Sculptures in the exhibition include recent installations of animals in motion which are rich in color and energy and create an illusion of form.
The amazing sculptures of Sayaka Ganz have been displayed at the Hermann Geiger Foundation in Cecina, Italy, and the Isle Gallery, Isle of Man.  Commissions of work by Sayaka Ganz include a series of four marine life sculptures at the Monterey Bay Aquarium in California and an underwater scene with a right whale and various schools of fish in the atrium of the Exploration Tower in Port Canaveral, Florida. 
SAYAKA GANZ: RECLAIMED CREATIONS, Produced by David J. Wagner, L.L.C., David J. Wagner, Ph.D., Curator/Tour Director, davidjwagnerllc.com. Link to Exhibition Web Page.