Camps Blog: Hello from the Head Outdoor Nerd
Welcome to the Sternberg Science Camps Blog! My name is David. I'm the Director and lead instructor for the Sternberg Science Camps. 
Let me tell you, in abbreviated fashion, how a pop-up book brought me to Kansas. 
When I was three years old, living in California, my uncle got me a pop-up book of dinosaurs. Now I work at a museum in Kansas.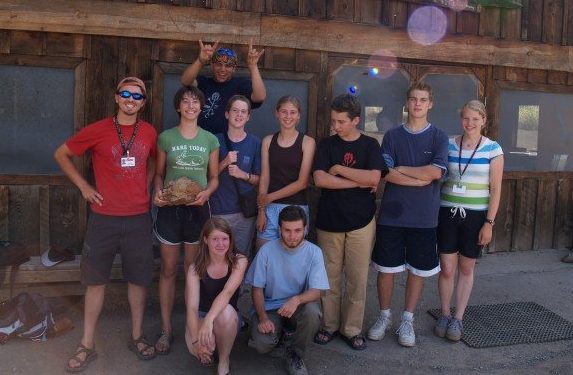 Oh… Too brief… 
So this pop-up book of dinosaurs also featured pop-up paleontologists! Little paper people digging up little paper dinosaurs. Apparently, digging up dinosaurs and showing them off to everyone was an actual job grownups do! At age 3, that sounded like the raddest way I could possibly spend my time. I quickly set to work practicing by digging up a small stick in the backyard, which I proudly proclaimed was a mammoth tusk. I carried the "tusk" around for quite some time, telling everyone I could about it. From kindergarten onward, I was *that kid* in all my classes. If I had my way, everything I did would somehow incorporate fossils and prehistoric creatures.   EVERYTHING. 
Along the way, I dabbled a bit in Boy Scouts and did a lot of camping with my family. Scouts was fine, but I was far more interested in looking for cool rocks and flipping logs for critters than building towers with poles and twine. (I definitely picked up a ton of useful skills in the Scouts, but the culture of it never really jived with me.) Then, one summer in high school, my parents got me signed up for a paleontology camp in Alberta, Canada. BOOM. BEST TWO WEEKS EVER. While on that camp, I got recruited as a counselor for a science camp program in Oregon. Three summers later (by then I was a junior in college at Oregon), I was leading that same paleontology camp with my own group of high school students. This was, next to that pop-up book, one of the most impactful experiences of my life. I loved teaching the students new skills. I loved talking to them about their interests and goals, and how they could work to achieve them. I loved helping them explore and learn and grow. This is what I  needed to be doing, somehow.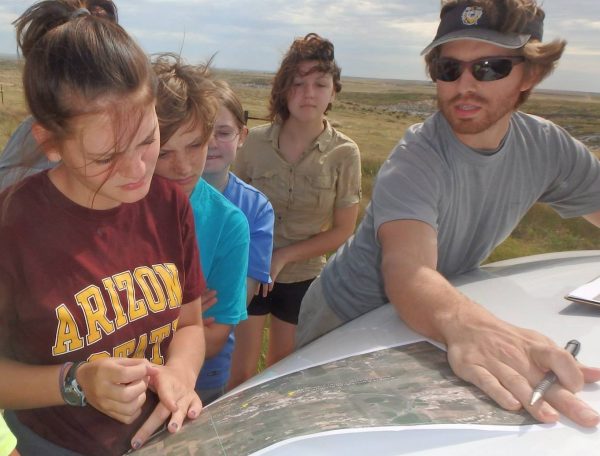 While I still had my sights set on being a professor or some such occupation eventually, these camp experiences – as a student, and as an instructor – stuck in my brain. An overall successful misadventure in graduate school later, and I landed here at the Sternberg, intent on establishing my own outdoor science education programs.
Four years later, and the Sternberg Camps are flourishing. I could not be more thrilled to be working with such bright, driven, inquisitive students each summer. I can't wait to see what paths they take, and what discoveries and contributions they make along the way.
Thanks for reading! I'll have a few new posts up soon. One, about the use of music as a sneaky team-building tool in outdoor education, and a guest post from camps intern and alumna Maggie Wolf, about her work this past fall curating field data from the high school biology camps.
Cheers,
David