Book a Tour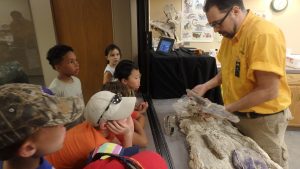 Come to the Sternberg Museum and experience a tour with experienced staff.
Group Tours (min. of 12 people) are available as a part of the Sternberg experience.
Guided tours last anywhere from 45 minutes to 2 hours, after which participants are welcome to spend any additional amount of time they wish visiting the museum at leisure.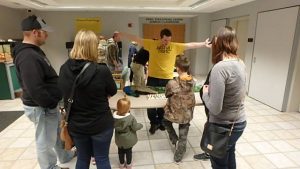 Or let us bring the Museum to you.  Book an outreach program and let us bring the excitement and grandeur of the Museum to your students, group, corporate gathering, or assembly of people.  We offer a multitude of programs and educational activities to meet any need.  Our programs are available to anyone from schools, to libraries, to any other group.
Click on our NEW link to book your tour or outreach event today!