Rent a Sternberg Exhibit - A Look Inside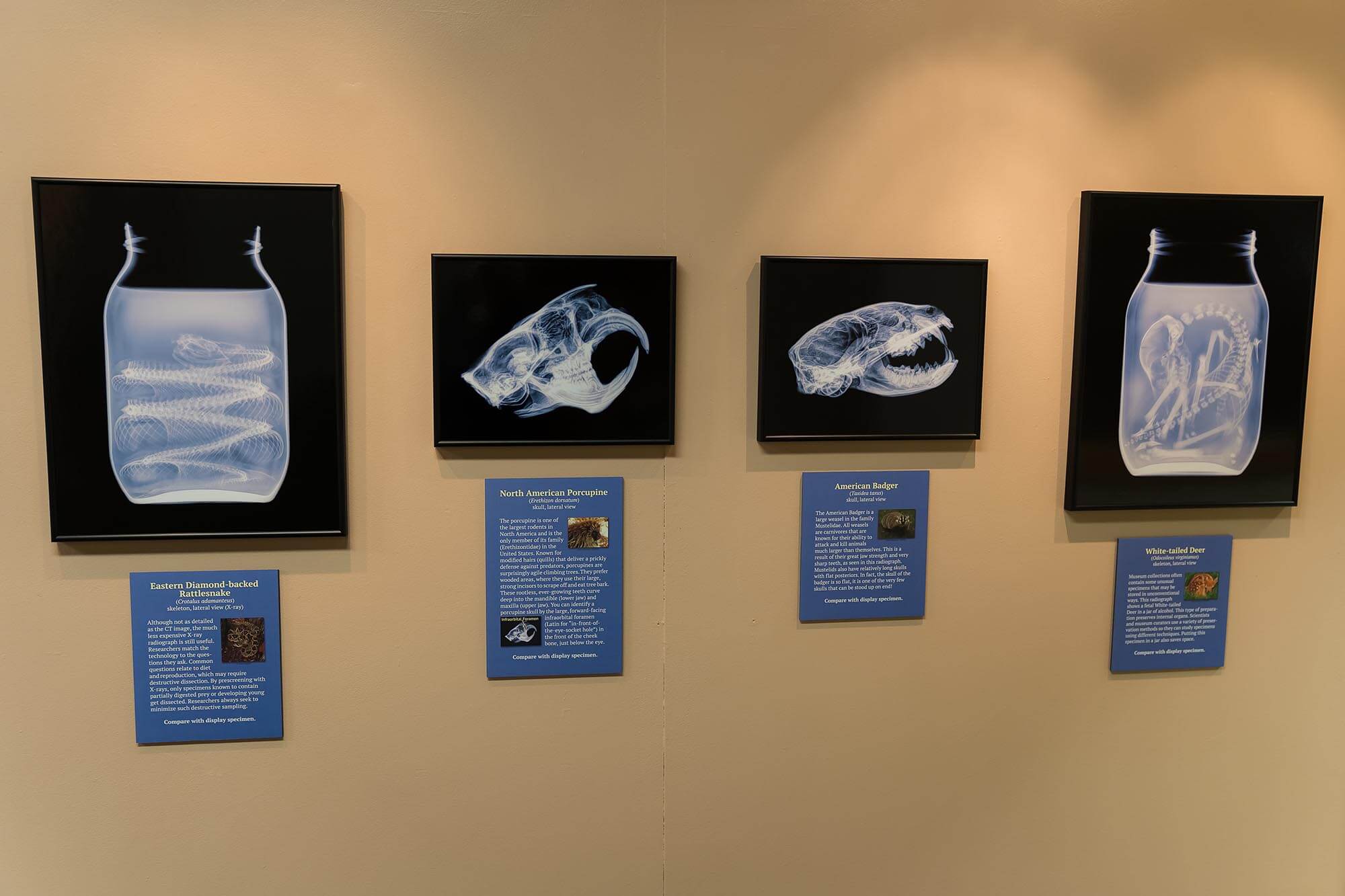 Rent a Sternberg Exhibit - A Look Inside
Medical Diagnostic Imaging, such as X-rays and Computed Tomography (CT) scans, have recently become more affordable and available to non-medical academic researchers. They help to answer a variety of natural history questions. Scientists can use these images to examine the internal structures of preserved specimens without damaging them. Even fossils millions of years old can have their internal structures defined. We can also appreciate these images solely for their aesthetic qualities. They present unusual and intriguing views that reveal the hidden design of the natural world. 
A Look Inside was produced by the Sternberg Museum of Natural History. The exhibit is comprised of 67 x-rays and CT images of the most intriguing specimens from the Sternberg's Zoology Collection Department. The photographs were captured by Rob Graham, a radiologic technologist and nature photographer.
Specifications
Price: $6,000

Exhibition size: ~175 – 200 linear ft; ~1,000 square ft.

67 pictures and 

5 panels of information 

19 preserved specimens

Rental Time: 3 months (12 weeks)

Security Requirements: Low

Marketing Kit included
If you are interested in renting this exhibit, please contact us at sternbergpr@fhsu.edu.