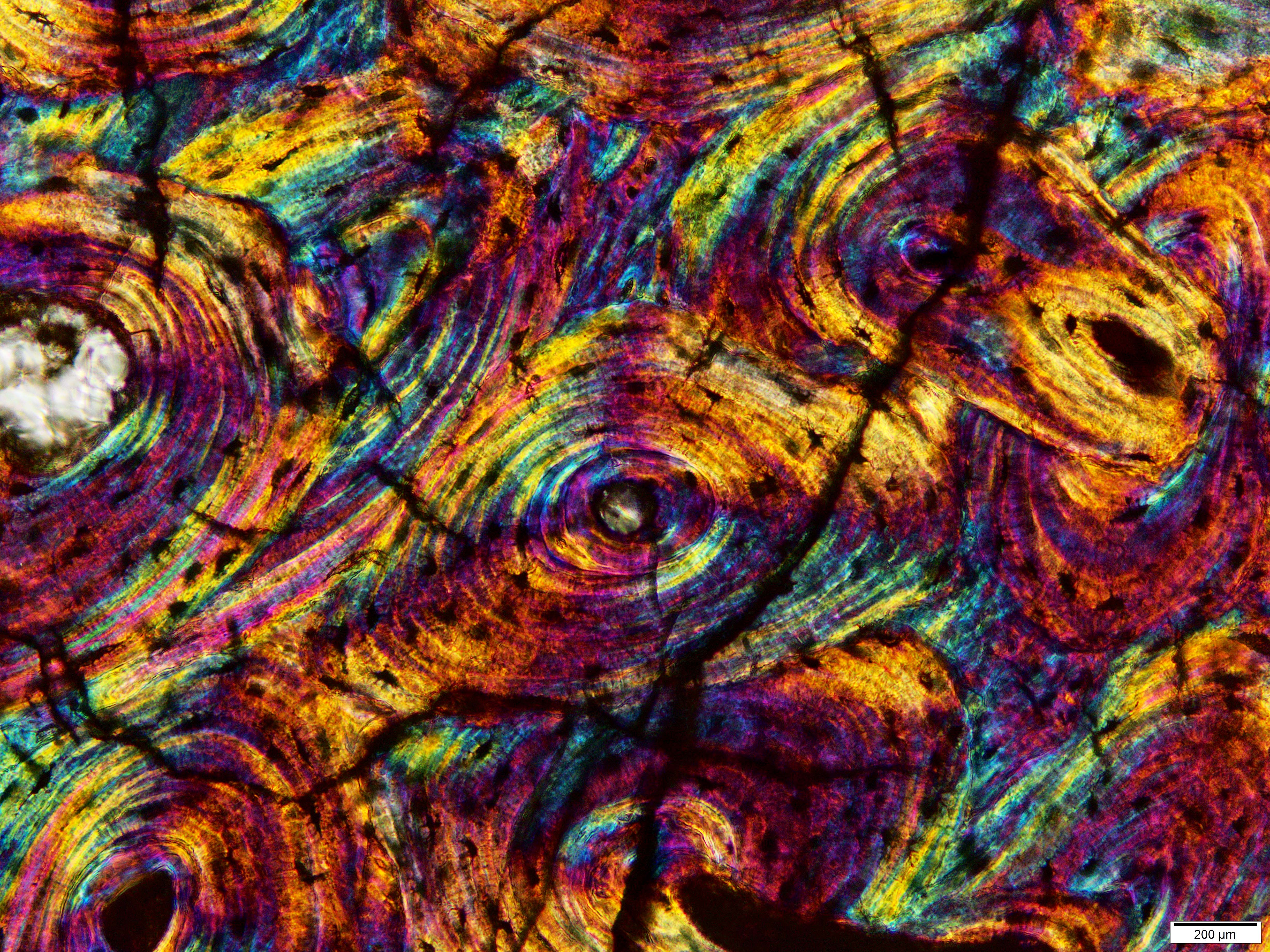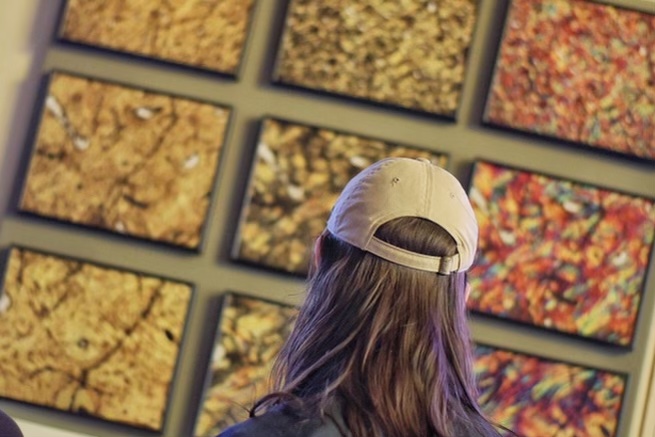 Grandeur In This View
Grandeur In This View explores the intersection of art and science when taking a microscopic view of bones and teeth. Changes in lighting and magnification, and the application of filters, aid scientific interpretation while also constructing images that stimulate the imagination. In this 25-photograph collection, scientist Dr. Laura E. Wilson captures fossil and modern animals in ways that highlight the stunning abstractness as well as the scientific importance of viewing life through a microscope.
This exhibit is designed for flexibility to fit the interest and mission of host venues, as images are placed in both artistic and scientific contexts. In addition to the images, host venues can choose from a selection of text panels to emphasize the artistic aspects or scientific relevance (or both) of each image. As a result, Grandeur In This View is appropriate for art museums, natural history museums, and other community spaces. 
Specifications