Donations
Help the Sternberg Museum Grow Into a World-Class Museum!
Change Designation to 'Other.' In the text box that appears, write in where you would like the money to go.
Donate
1. The Discovery Room
a. Remodels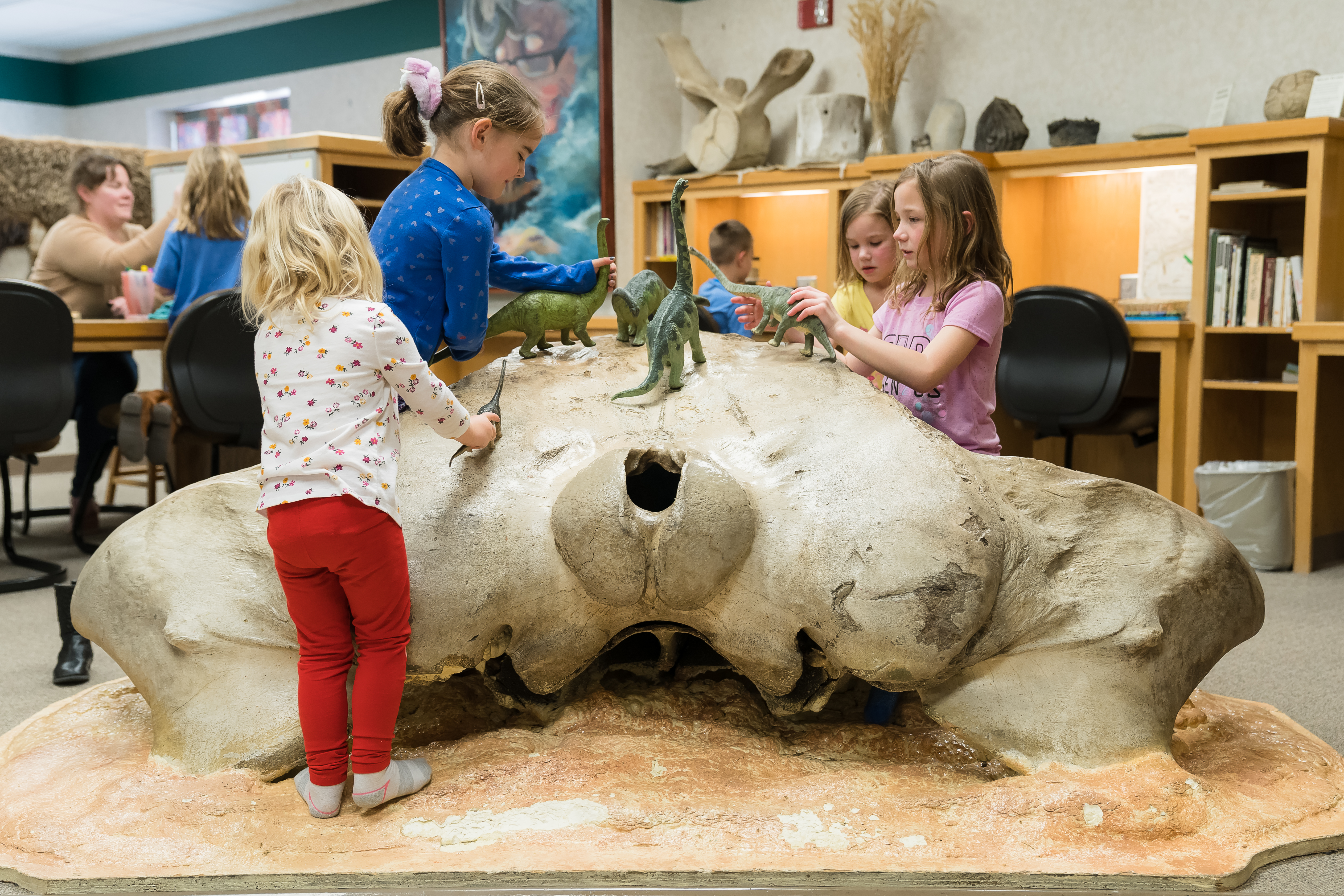 The Discovery Room needs renovations to help keep the room engaging to Museum visitors, especially to their little visitors. The vision for the room is to provide visitors with a more hands-on space to explore the wild world around us. Sections of the room will eventually be themed by ecosystems. Each area will allow visitors to play and interact with the Discovery Room's exhibits.

The first section to be remodeled is the Great Plains ecosystem. The main feature for this section will be the prairie dog town. Young visitors will be able to climb in and out of the prairie dog's burrows, demonstrating life on the Great Plains. Another feature would be a large whiteboard where our visitors' creativity can go wild, whether they get inspiration from our prairie animals or they can invent their very own animals, the possibilities are endless.
The next addition will be a large tree trunk in the middle of the room. This exhibit shows how every tree has its own ecosystem, from small insects burrowing in the wood to a bird making a nest in its branches. Plans for other sections are still in development, but the Museum staff hopes to add an Ocean environment and Freshwater Rivers environment.
b. Animal Ambassadors
Our animal ambassadors are individual animals that are often tame or trained and used to educate the public. These animals can represent their species during educational tours or when traveling to schools. Our ambassadors are important to help us connect the public to their wild relatives and the wonderful things they do for us, or the issues they face, so that we can help them. These animals are often fed or handled during school programs and educational talks. This allows children and adults hands-on experience to help better understand why these animals are so important in environmental conservation.
c. Maintenance
The Discovery Room of the Sternberg Museum of Natural History continuously needs to renew supplies and make upgrades to keep current with ever-changing technologies. We constantly need to purchase new art supplies. The children always appreciate new and fresh specimens, models, and replicas of varying plants and animals. Adults and children enjoy their contact with our live animals. These creatures require daily maintenance along with plentiful supplies of food, bedding, and enrichment materials.

To donate select Designation: "Other", then input "Discovery Room." If you would like your donation to go to a specific animal ambassador input the animal's name.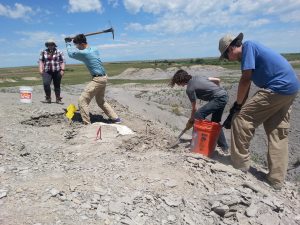 2. Summer Camp Scholarships
Support Our Camps With Scholarships
For students passionate about paleontology, biology, and geology, hands-on fieldwork programs can be life-changing experiences. Learning to use professional field science tools and techniques in a supportive environment of like-minded peers are incredibly empowering for these students. With your help, we can expand scholarship opportunities for low-income students to attend the Sternberg Science Camps, and get more bright, hard-working students outside pursuing their interests in science! (To learn more about our summer science camp programs, click here.)
To donate select Designation: "Other", then input "Camps Scholarships."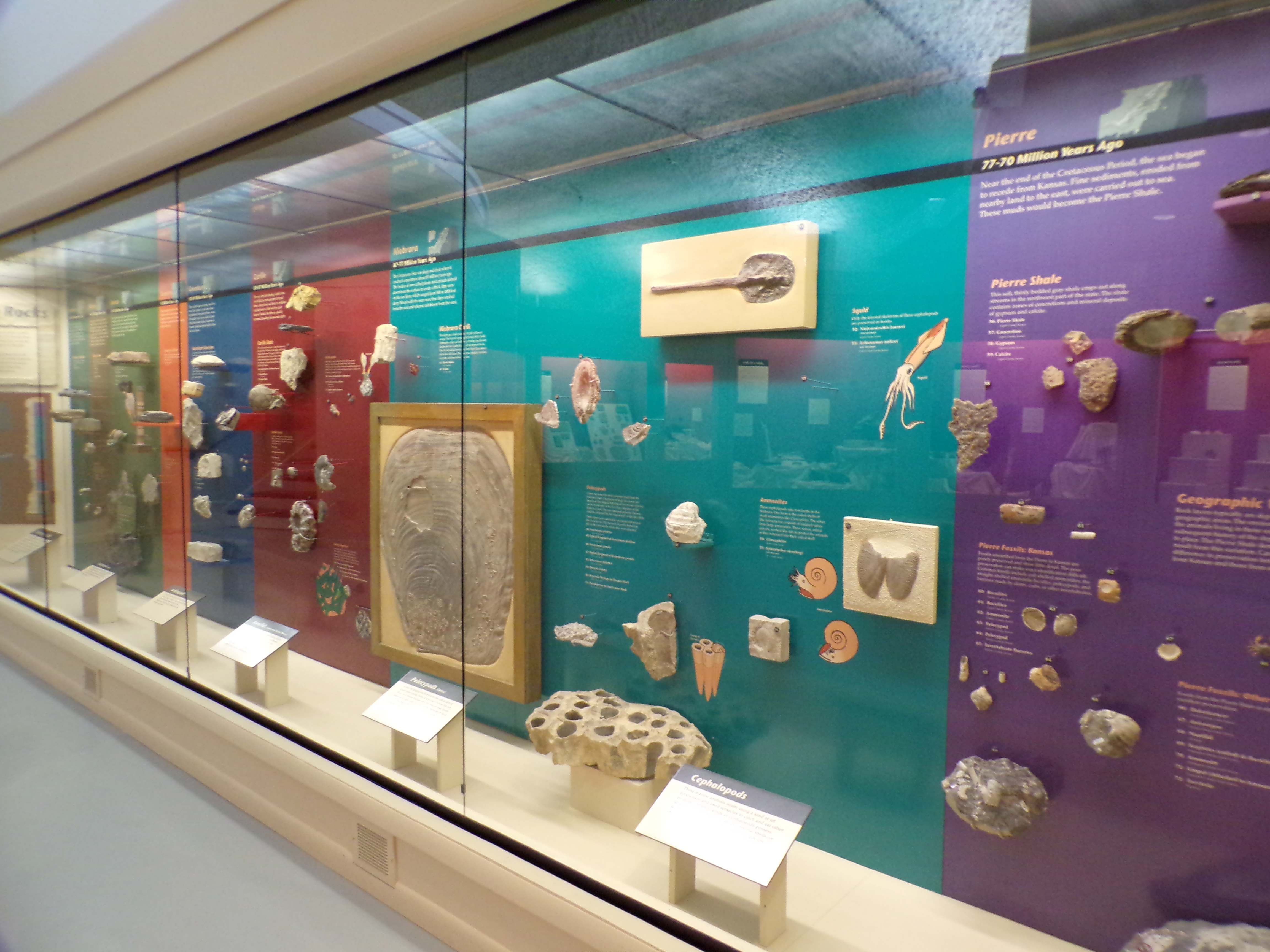 3. Museum Exhibitions
a. Traveling Exhibits Program
Small Traveling Exhibits- The Sternberg Museum of Natural History is developing small-scale traveling exhibits to be utilized by schools and libraries. These exhibits will represent a range of information found in our zoological and paleontological collections. These exhibits may also be used in conjunction with a series of on-site outreach programs offered by our outreach and education staff.
b. New Museum Exhibitions
We are working on developing a new permanent exhibit focusing on the grasslands of Kansas. This will feature amazing creatures such as the large Telocerus and camels that roamed Kansas during the Miocene.
c. Temporary Exhibits
This fund will go to creating exhibits such as "A Look Inside," an exhibit that was seen at the Museum in the Fall of 2020.
To donate select Designation: "Other," then input "Exhibits." If you would like your donation to go to a specific exhibit input the exhibit program you would like.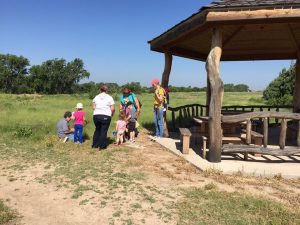 4. Education and Outreach
a. Outreach and Distance Learning
Museum outreach is generally categorized as any educational or informative programs that take place outside of the museum itself. This may encompass community events, professional organizations, schools, and libraries. The role of the museum has become an essential part of communicating the practice of the natural sciences to the general public. Donations made to the Sternberg Museum of Natural History's outreach department will go towards the following:
Distance Outreach Programs– The museum is developing a long-distance outreach program to work with school classrooms outside of the Hays area. Donations will be used to acquire video streaming equipment to allow our educators to interact with students far outside of our local area.


Traveling kits for schools- We are working towards building traveling teaching kits with educational materials exclusive to the Sternberg Museum of Natural History for teachers to use as supplements to their lesson plans and/or in conjunction with our distance learning programs.
b. Howard Reynold's Nature Trails
The Nature Trails are maintained and improved by the Sternberg Museum. Donations to the nature trail will go to maintain the amphitheater, the bridges, and maintaining the trails. 
To donate select Designation: "Other," then input "Education and Outreach." If you would like your donation to go to a specific area, input the program you would like.
5. Collections Research
Paleontology Prep Laboratory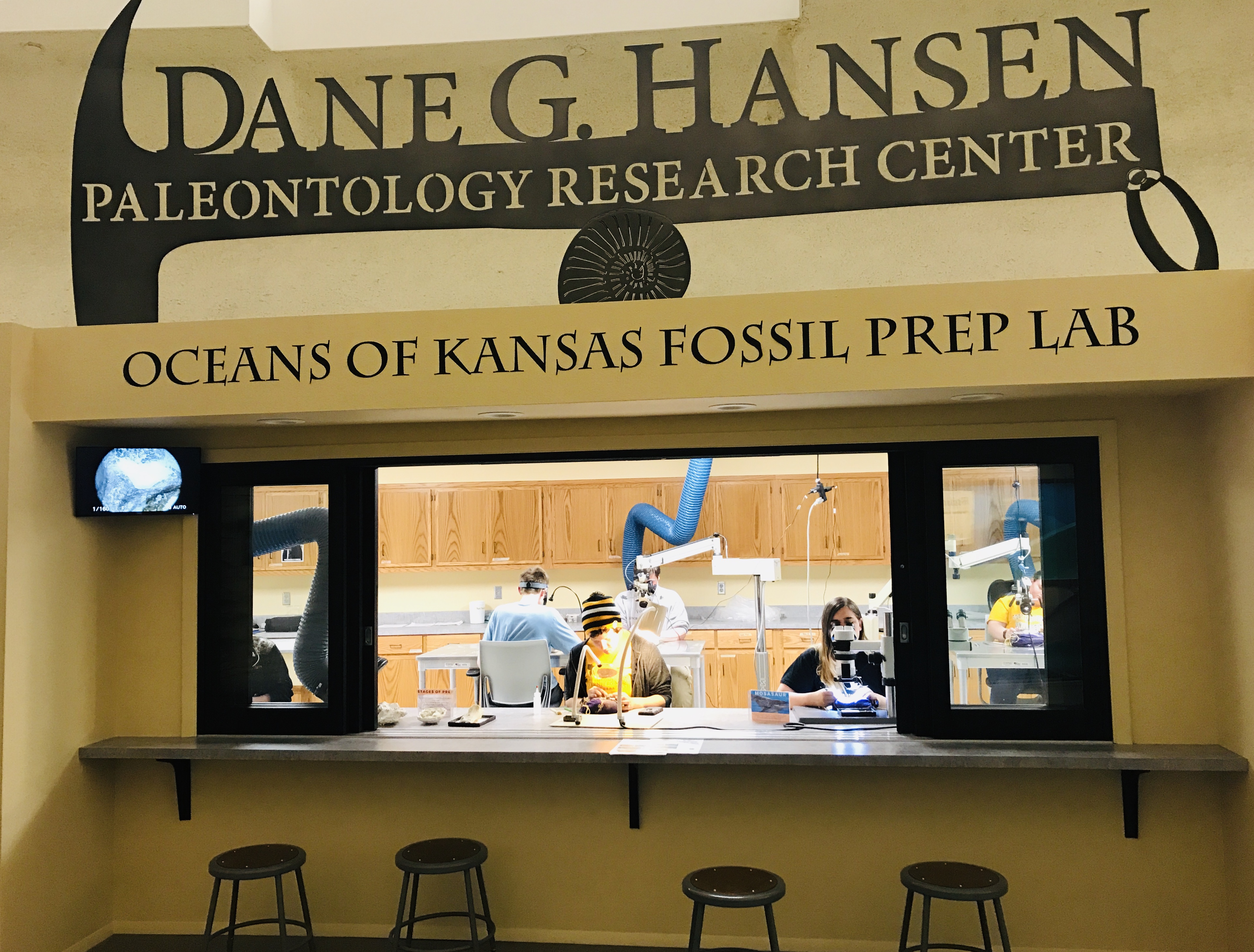 The fossil preparation lab at the Sternberg Museum is an intersection of collections, research, exhibits, and education. This space is where Museum staff, students, and volunteers clean, stabilize, and repair fossils for long-term preservation before incorporating them into exhibits or research. The prep lab recently became even more integrated into our exhibit space, so visitors can now see how the scientific process works, as well as interact with students, volunteers, and scientists working in the lab.

To donate select Designation: "Other," then input "Prep Lab."
Thank you for your contribution and support!