Educator Resources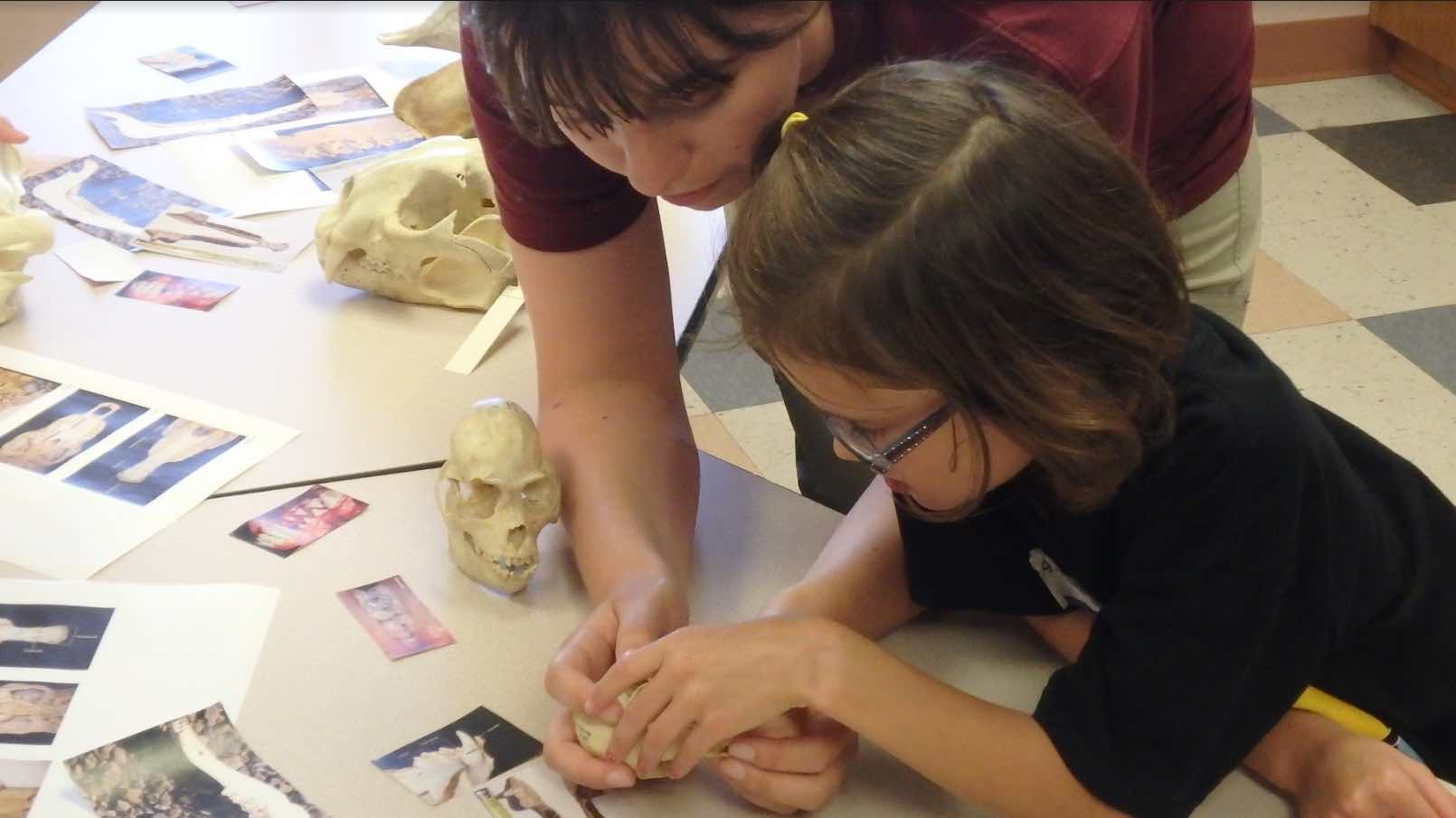 Here at the Sternberg Museum of Natural History, we believe in our motto of Excitement in Education through Exploration. As part of the Museum's mission, the education department focuses on engaging learning opportunities in the earth and life sciences.

We understand that as an educator, additional material not only added value to your lessons but helps your students grasp and retain your lessons. Here on our educator resource page, we have links to our online database for both paleontology and zoology collections, fun science experiments, links to our videos, and more!
Don't forget about the Museum itself! Sign up for your class to have a tour around our Museum, arrange a special program with our education department, visit our hands-on learning room for kids in the Discovery Room, or explore our nature trails on the Dr. Howard Reynolds Nature Trails. Can't come to us, well we can always come to you, put a request in for an outreach presentation at your school.
Have a student really interested in earth and life sciences, visit our Sternberg Science Camps page. We use a variety of outdoor and classroom-based education methods to make science fun, exciting, and memorable for our campers. From dinosaurs to sunflowers, campers will find a wide range of topics to engage their energy and curiosity.

Resources Links
Science Experiments for Kids
Feel free to contact us with your educational questions.
Ian Trevethan, Education and Outreach Director: 785-628-5512, ijtrevethan@fhsu.edu
David Levering, Camps Director: 785-639-5249, dalevering@fhsu.edu
Alicia Gaede, Naturalist and Discovery Room Manager: 785-628-5517, algaede@fhsu.edu